Slide 1 of 1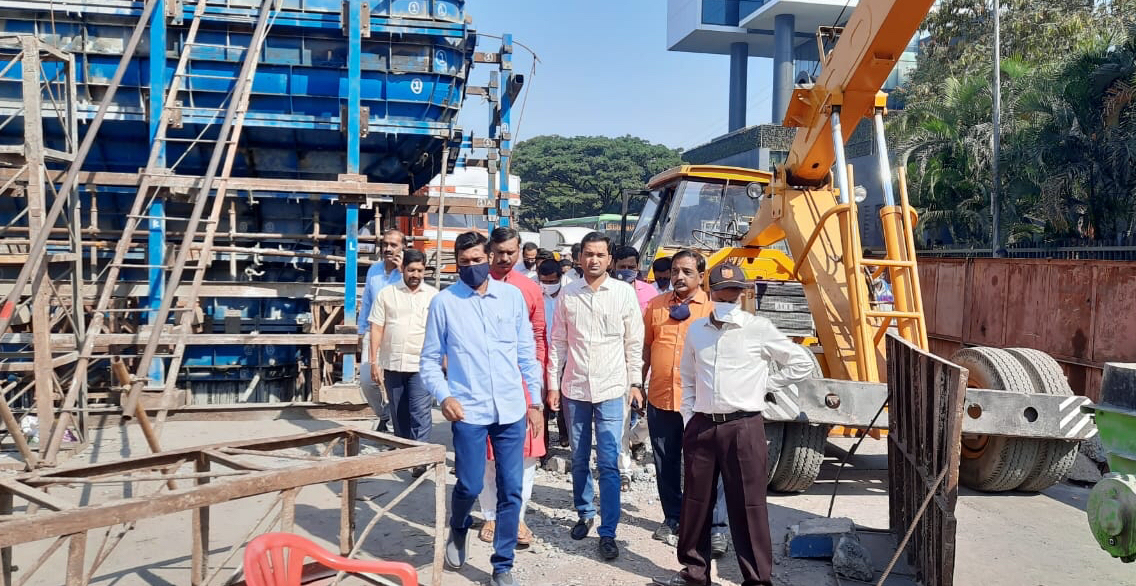 The traffic jam at Golf Club Chowk will be resolved
Work on the Golf Club Chowk flyover is in progress. The work of the bridge will be completed by March 2022, so the problem of traffic jam in the chowk has been solved. BJP city president and former MLA Jagdish Mulik informed that the traffic congestion in Shastrinnagar, Gunjan Chaika will be reduced by saving time while going to the airport.
Mulik visited the project on Thursday and reviewed the work. Councilors Yogesh Mulik, Bapurao Karne, Rahul Bhandare, NMC Chief Engineer (Project) Srinivas Bonala, Executive Engineer Abhijit Ambekar, Engineer Rakesh Shinde, Project Head Rajesh Shinde, BJP office bearers Santosh Rajguru, Arjun Jagtap, Mahesh Galande, Santosh Gholap, Vikas Ghodke, Amol Taru, Punaji Jagtap were present on this occasion.
Mulik said, "Out of ten pillars of the flyover, seven pillars have been completed. Work on three pier caps and two slabs has been completed. The widening of the road from Golf Club Chowk to the airport has been undertaken, after which the remaining three pillars will be completed.
1
Like
Comment
Share