Slide 1 of 1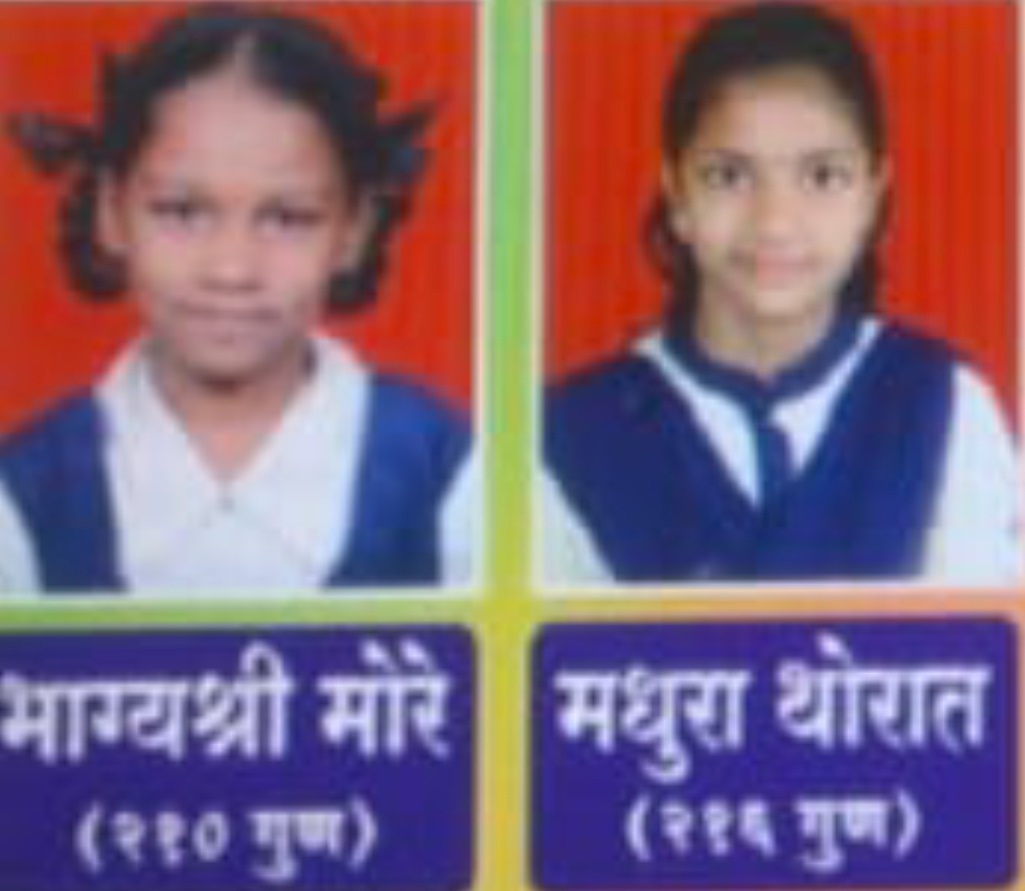 Bibwewadi: Late Sitaram Abaji Bibve Municipal School No. 1G Marathi Medium School of the Municipal Corporation has achieved great success in the scholarship examination of the pre-higher primary class 5th held in the academic year 2019-20 .
Mathura Thorat, Bhagyashree More, Rituja Dolare, Sayali Chowgule, Neelam Kamble, Vedika Balyam, Anushka Lambe, Preeti Gawai, Vinayak Nalawade, Ayush Undure, Praveen Karjagi, Pranjali Varkade, Rituja Disle, Among them, Mathura Thorat and Bhagyashree More have secured a place in the merit list.
The students expressed the feeling that the success was due to the inspiration given by the Assistant Head of Education Sharad Yadav Bibwewadi and the accurate planning of the headmistress Sunita Thorat and the tireless efforts of class teachers Maya Thorat and Sadhana Kale.
Despite being a municipal school, 14 students have passed and 2 of them have been included in the merit list, which is being appreciated by all the parents.
Photo line
Mathura Thorat and Bhagyashree More in the merit list.
1
Like
Comment
Share