Slide 1 of 1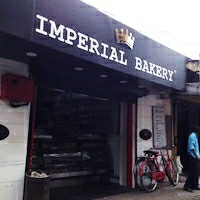 3. Imperial Bakery
The name of the bakery says it all, baking goodies since 1955, is our third most recommended bakery for you to get your Plum & other Christmas cakes from.

Every year in December they sell "Christmas special Plum Cake" that is loaded with dry fruits and virgin (without any booze). Also, the dry fruits used in cakes are doused with rum that is pre-soaked for months. They make sure to add some festive vibes while you buy their cakes. So you can also make use of their offers during Xmas season.
Address: 12 NPS lines, Pulgate, Camp, Pune, Maharashtra 411001.
Tags:
Christmas shopping,Food,Christmas,PlumCake
Like
Comment
Share