Slide 1 of 3
Slide 2 of 3
Slide 3 of 3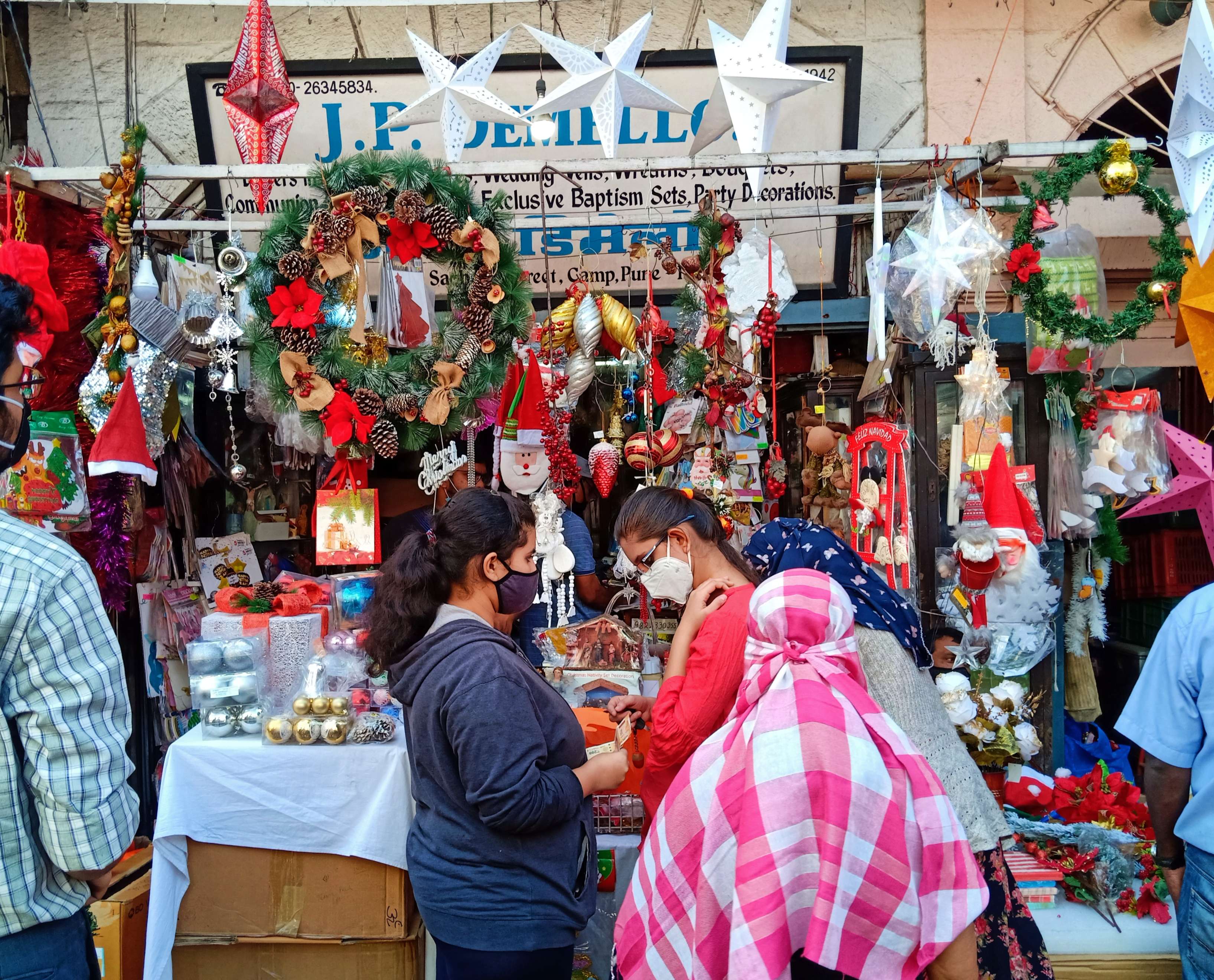 Glitter & Glow Up Your Christmas Tree With Everything You'll Get Here
Love celebrating the holidays by ensuring you have the house decked out in the most festive Christmas decorations? Then these two age-old shops in Camp, next to Hanuman Temple, are the places for you! From vibrant wreath rings to glimmering lights and trees, these shops have it all.

At JP Demello, you can discover ornamented wreath rings, stuffed santas, glittery bunting in an assortment of tones from silver and blue-green to more customary ones like green, white and red, 'Merry Christmas' hangings and so forth. It additionally has Christmas trees accessible in an assortment of sizes.
Assortment at D. Furtado and Sons comprises of lighting choices. This shop has fairy lights, tea lights, star-shaped paper lanterns, bell-shaped cane lamps, other than bells and balls to adorn your Christmas tree.
Tags:
Pune, Christmas, Camp,Places,Shopping
3
Like
Comment
Share