Slide 1 of 2
Slide 2 of 2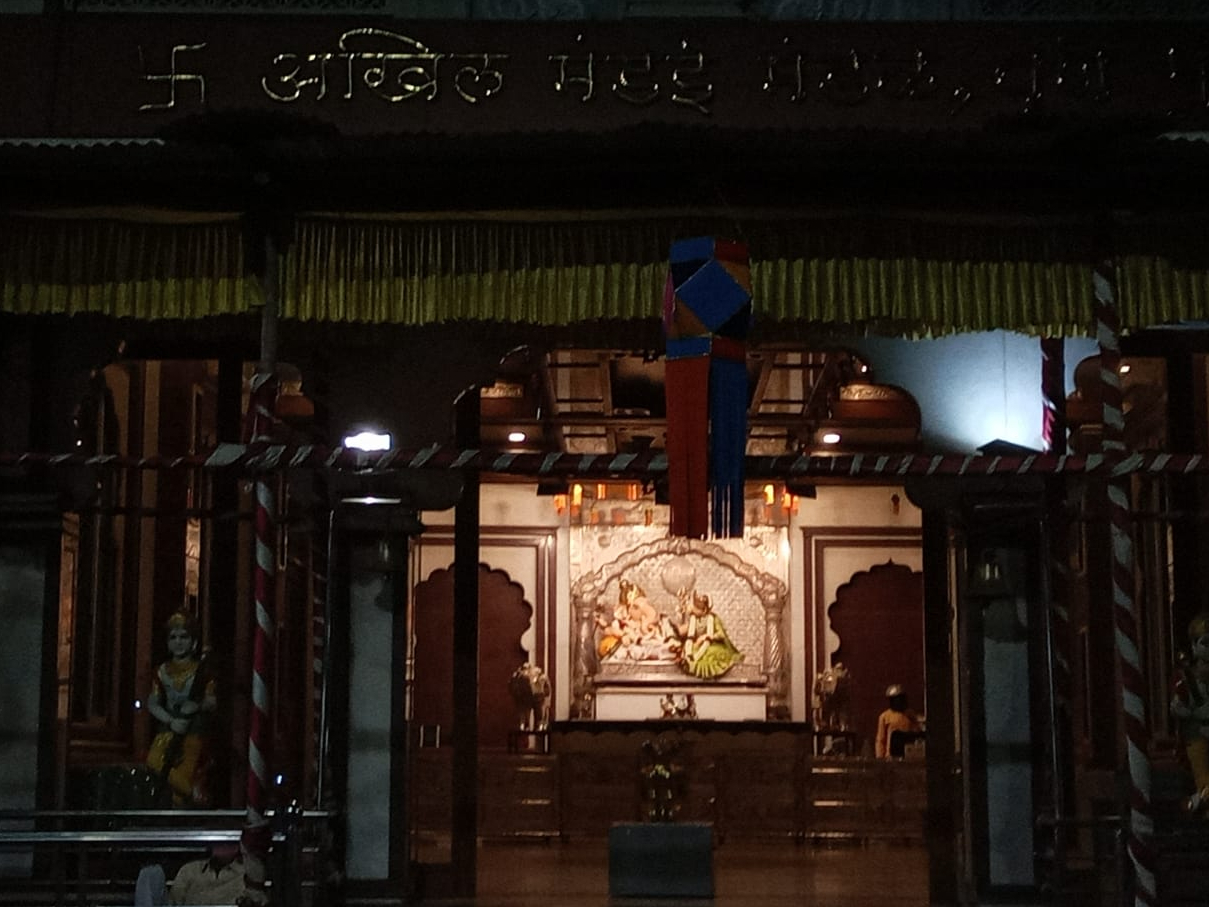 Akhil Mandai Mandal, Shri Sharda Gajanan Temple.
One year after Balgangadhar Tilak's vision of 'sarvajanik ganeshotsav' took form, the Akhil Mandai Mandal was formed by members of Mahatma Phule Mandai in 1894. It was the only mandal with an idol of Ganesh seated next to his wife, Sharada. Even today, the idol continues to draw worshippers, many of whom believe it to be wish-fulfilling, or 'navasala pavnara'.

There was a merchant in the Mandai area who wished for a child at the temple of Tuljabhavani at Tuljapur. He vowed to place a replica of the Sharada Gajanan idol here, in Mandai. He made the replica and gave it to the mandal and in 1894 and thus the tradition of the mandal began.
Many devotees visit in large numbers during Ganesh utsav every year.
This attractive and beautiful Idol will mesmerize you.
Where- Phatakwada Society, Mandai, Shukrawar Peth, Pune, Maharashtra 411002.

Tags:
,Temple,Peth,Ancient,Places,Travel,History
Like
Comment
Share