Slide 1 of 6
Slide 2 of 6
Slide 3 of 6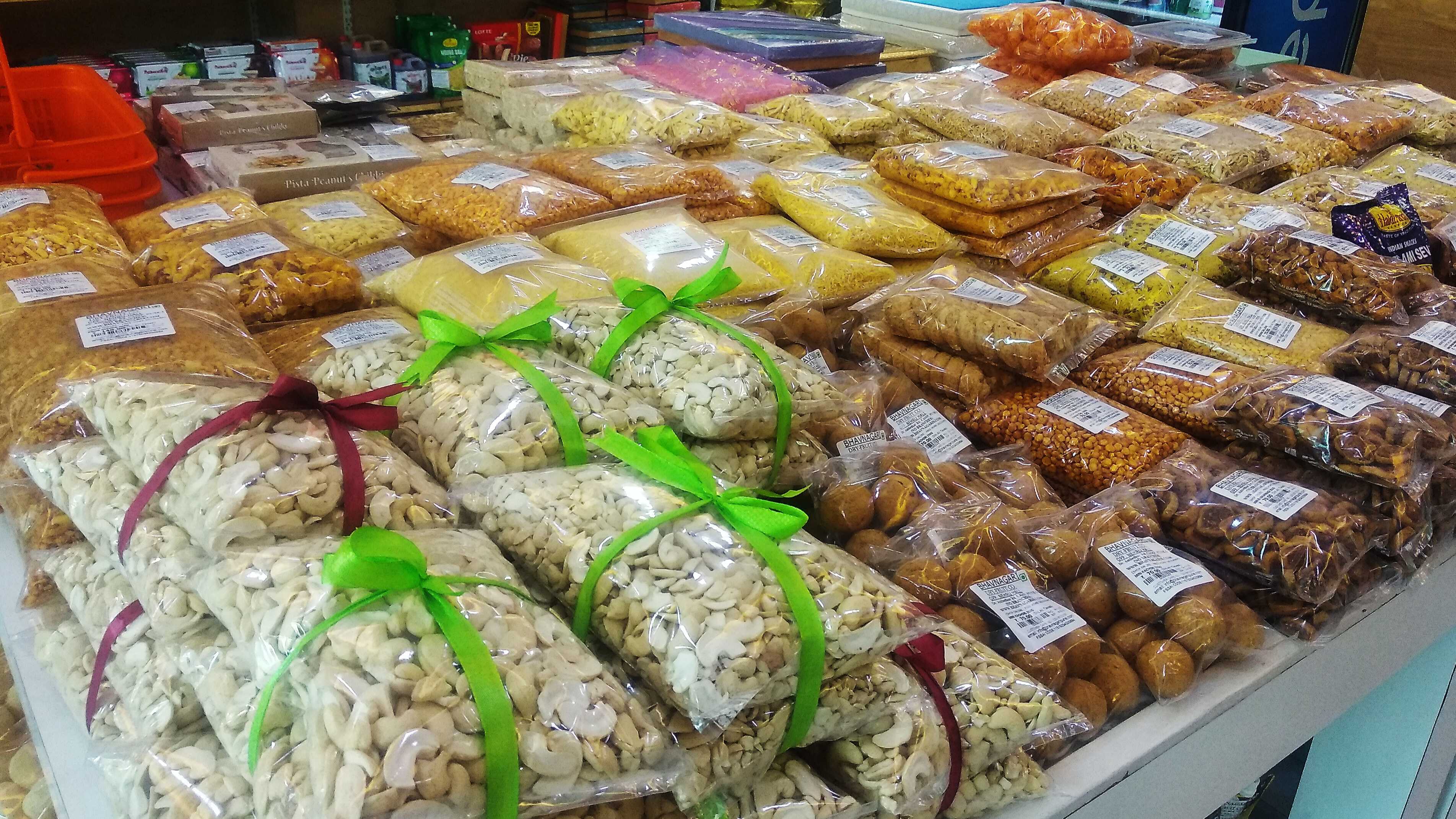 Slide 4 of 6
Slide 5 of 6
Slide 6 of 6
Hundred years is a long period. Dive into the exciting journey of Bhavnagari Dry Fruit Co.
About Bhavnagari Dry Fruit Co.: A hundred and ten years old premium dry-fruit shop, established by Late Jayantilal Parekh which is now owned by his grandson Akash Parekh is situated in the heart of Pune, Camp. It has created a reputed niche in the market. They are instrumental in supplying & trading a wide range of dry fruits by maintaining hygiene, purity, quality & nutritional value of their products.

Overview:- "As nowadays people are more health-conscious and are more focused towards a healthy eating & lifestyle. We are here to serve the healthy nuts & dry fruits to cater your entire family".- says Akash Parekh.
Our speciality is into various types of nuts like- cashew nuts, almonds (Mamro), pistachio, Pinenuts, Hazelnuts, Brazil nuts, Pecan nuts, berries & dry fruits like- dry strawberry, ginger cubes, kiwi, orange… so much more! You can add these healthy combos in your daily diet or as well as for gifting to your beloved ones.
"Response to change according to the market demand is a must for survival in business. That's what COVID taught us & ultimately which made me digitalised my business instead of expanding branches." Says Akash Parekh. "We have started taking online orders & delivery service is available for everyone across India. So enjoy our products by ordering right away".
Location:- Bhavnagari Dry Fruit Co. Ambedkar Road, Opposite Nehru Memorial Hall, Camp, Pune, Maharashtra 411001
Opening & closing time:- Mon to Sat, 10:00 am to 8:45 pm.
Contact:- 8806000320
Tags:
,DryFruits,Food,Business
1
Like
Comment
Share