Slide 1 of 4
Slide 2 of 4
Slide 3 of 4
Slide 4 of 4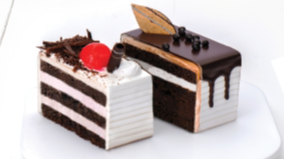 Get Your Next Celebration Cake Hassle Covered By Ribbons & Balloons Cake Shop
Three years ago, a cake shop started in Tilak Road named Ribbons & Balloons Cake Shop with an aim of satisfaction of customers and celebration for customers. With a humongous success in the Mukund Nagar branch, most of which being from Peth area, they decided to open another branch in Tilak Road mainly for his Peth area customers.
When asked about their adaptation to the digital world, they shared, "we mostly make sales over WhatsApp but, we are also exclusive with Zomato, Swiggy , Dunzo, Just Dial.
Ribbons & Balloons Cake Shop serves 30+ flavours of cakes and pastries, chocolate truffle being their bestselling item.
Where: Ribbons & Balloons Cake Shop, Tilak Road
Cost: INR 230 onwards
Bestselling: Chocolate Truffle
Tags:
Pune, Tilak Road, Food, Desserts,Food,Business
2
Like
Comment
Share